Hello all – a bit of a lag updating here. All the standard craziness of year end and I also updated my computer (the old desktop was maybe 8 years old and starting to have problems that were indicative of a motherboard failure). Anyway – what has been going on in Carlisle?
First off it was a wet and mild fall – not much different than the whole summer (57 inches of rain – not quite a record apparently, but it felt plenty wet!). This allowed a pretty good year end clean up of my property and of my parent's place (mowing, tree clearing etc…)
The Carlisle Conservation Foundation has also been doing clearing work bittersweet vines etc… in the Benfield property on South Street. I got some nice photos in November on a very foggy morning – below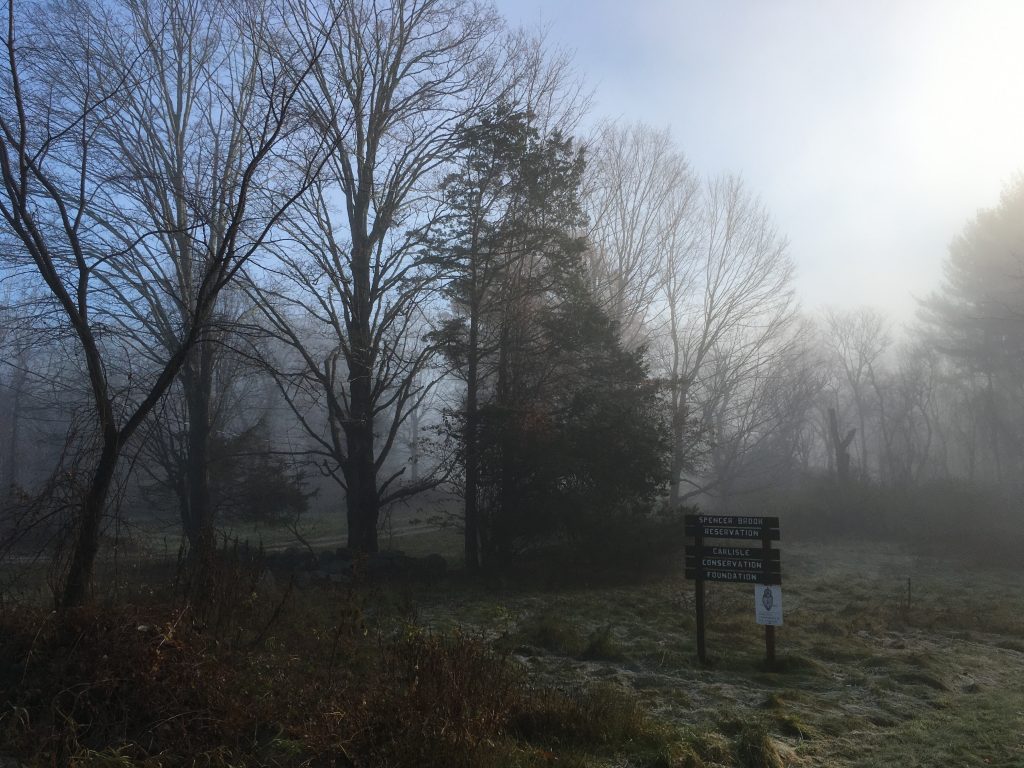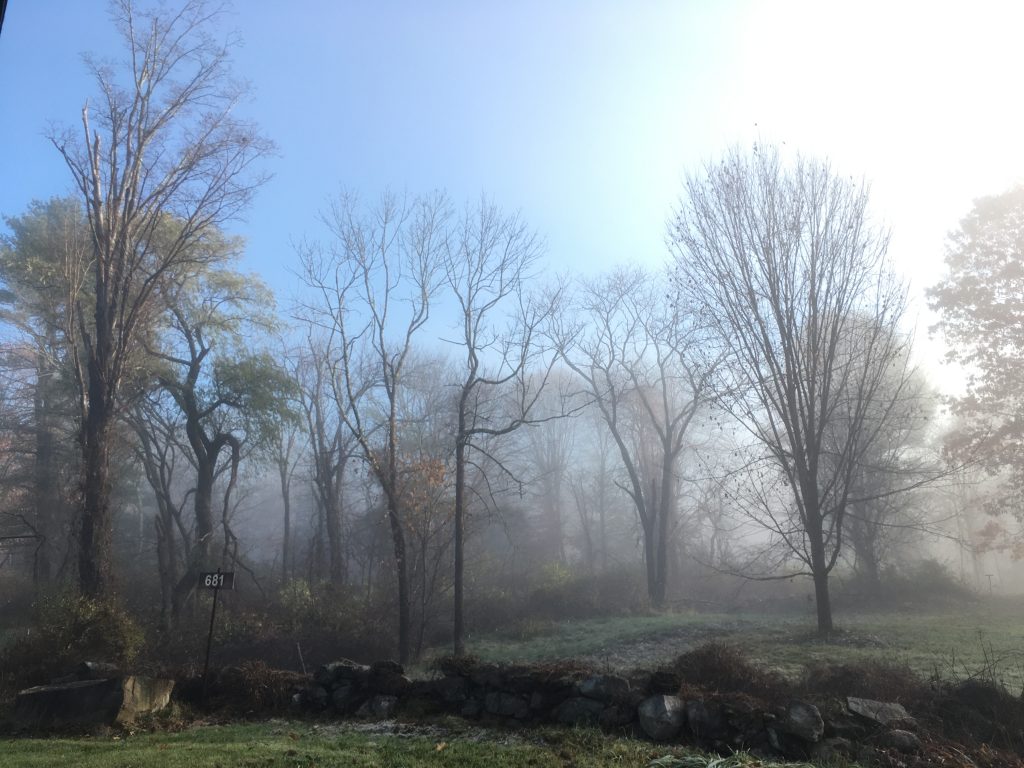 Moving on towards Christmas, it was especially memorable because my one of my college roomates (Darren Bedell) was doing his last launch as a senior engineer at NASA on Christmas Day down in Ariane Space / European Launch facility in French Guiana of the new James Webb space telescope
We have a text/SMS chat group that runs erratically and Darren was kind enough to loop us in the night before and actually during the launch. He was in the main control room with the Launch Director. Darren has well over a 100+ launches under his belt during his 30+ years at NASA and here in 2022 he is going to be retiring – so this was his swan song launch. So very cool to, even in a small way, participate. The launch went of on time and picture perfect. According to subsequent tracking, the launch was so on target, there has been the need for less mid trajectory course corrections and they have therefore been able to save fuel – fuel that can be banked and used to help keep the telescope on station longer. This should extend the operational lifetime of the telescope out to 10 years or beyond. Great stuff!
The full multi-hour launch video is preserved on YouTube if you want to see it here.
Here is a picture Darren sent from the launch facility – Darren is in the light colored shirt on the left
Below are some screenshots that I pulled from the YouTube Livestream after the launch – at this point in the stream, the telescope payload had finished its launch and boosting activities and had separated from the launch stages – so while a LOT of work still be to done to get it operational (still ongoing as I write this on January 9th) – the Launch team's work was all done and all smiles!
Darren is on the left in the light blue shirt. Way to Go Darren. Way to Go Webb. Way to go NASA. Way to go ESA and Ariane Space !!!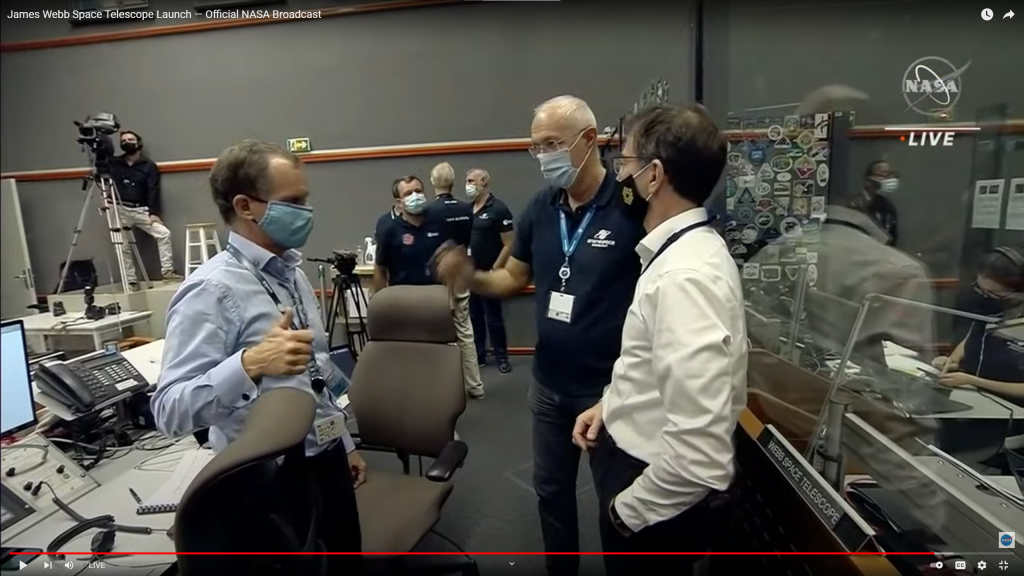 hmmm – I didn't think I had that much to talk about but apparently I am not finished yet!
My Dad and I are working on an improvement to the coal forge – a force air evacuation hood to pull the coal smoke away. Got most of the piece parts purchased and some of the layout done. Not on any particular schedule – just plugging away 🙂
hope everyone reading this is doing well – safe, healthy in these Covid times and relatively sane